Welcome to the
R.A. Stahl Company & TF Wallace Company
Website


A BRAND NEW BOOK BY BOB STAHL WITH THE LATEST UPDATES ON S&OP!

Check it out in our bookstore or order it NOW on Amazon!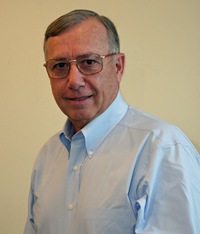 For over 50 years Bob Stahl has been helping executives and managers acquire superior decision-making processes. These skills are essential in a complex, rapidly changing environment that puts a premium on high customer service, wide product variety, quick response and low cost. For these reasons, Sales & Operations Planning (S&OP) is a practice that should be at the heart of the executive management toolkit.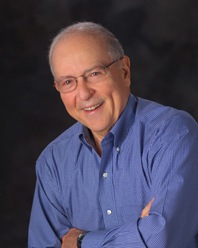 Unfortunately, Tom passed away on March 4th, 2021, ending a very formidable career.

His contributions will be missed, not only by me, but by our entire supply chain community.

His obituary, letter of retirement, and complete bio can still be found in the section about him on our website.

The approach to S&OP detailed in this book is even more powerful today than it was two decades ago when Bob co-authored his original six books. Unlike many fads that depend on the latest technology, S&OP stresses what is at the heart of every business: people. Applying these concepts to any business is going to make it better, regardless of industry.

The author reflects on a lifetime dedicated to providing Executive Leaders the tools needed to align markets and operational teams to reduce complexities and achieve a higher level of business performance. Stressed is the importance of people over technology and provides tools on culture change, overcoming sharp disagreement to algining human energy to overcome conflict. The author's insights in this latest book will ensure eS&OP will continue to shape how companies manage their operations and supply chains for decades to come.

For anyone who is serious about S&OP and wanting to take their business to the next level, this S&OP Executive Update is an absolute must read.

PREVIEW THE BOOK and then ORDER YOUR COPY NOW!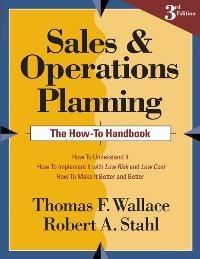 This website is a quick and easy way to access some of the most cutting edge information about Sales & Operations Planning. S&OP is a set of decision-making processes designed to balance demand and supply, to fully integrate financial and operational planning, and to provide a forum for establishing and linking strategic plans with day-to-day operations.

If you are not familiar with S&OP, there is a detailed explanation included on the S&OP 101 page.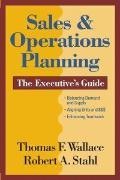 In addition, there is a plethora of free downloads reflecting Bob's experiences working with companies implementing Sales & Operations Planning. These are expressed in publications, columns, essays, and materials from his lectures and seminars that are included on this site.

Additionally, Bob and Tom have written a series of books that help guide managers and companies through the process of implementing and effectively managing S&OP Planning. These books are supported by in-person education and consultation, as well as his virtual on-line support.

Please take a little time to peruse our bookstore or our Implementation & Support page to see if we can be of help with your specific situation.


Bob Stahl has traveled the world over working with companies big and small implementing Sales & Operations Planning. If you are interested in implementing or upgrading your Sales & Operations Planning process, have any questions about which books would be ideal for your situation, or have any other questions for Bob about his work with Sales & Operations Planning, please contact us and your questions will be answered as quickly as possible.



Join our newsletter mailing list to stay updated on all the latest updates in S&OP!