Welcome to the
R.A. Stahl Company & TF Wallace Company
Website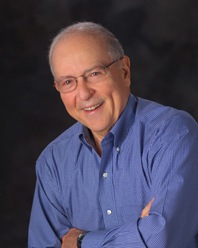 Unfortunately, Tom passed away on March 4th, 2021, ending a very formidable career.

His contributions will be missed, not only by me, but by our entire supply chain community.

His obituary, letter of retirement, and complete bio can still be found in the section about him on our website.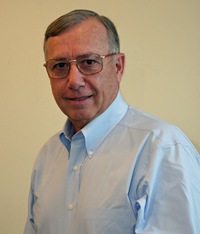 For over 50 years Bob Stahl has been helping executives and managers acquire superior decision-making processes. These skills are essential in a complex, rapidly changing environment that puts a premium on high customer service, wide product variety, quick response and low cost. For these reasons, Sales & Operations Planning (S&OP) is a practice that should be at the heart of the executive management toolkit.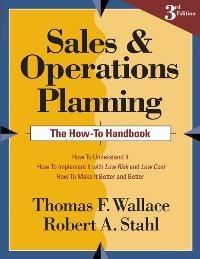 This website is a quick and easy way to access some of the most cutting edge information about Sales & Operations Planning. S&OP is a set of decision-making processes designed to balance demand and supply, to fully integrate financial and operational planning, and to provide a forum for establishing and linking strategic plans with day-to-day operations.

If you are not familiar with S&OP, there is a detailed explanation included on the S&OP 101 page.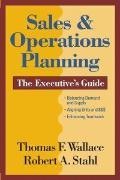 In addition, there is a plethora of free downloads reflecting Bob's experiences working with companies implementing Sales & Operations Planning. These are expressed in publications, columns, essays, and materials from his lectures and seminars that are included on this site.

Additionally, Bob and Tom have written a series of books that help guide managers and companies through the process of implementing and effectively managing S&OP Planning. These books are supported by in-person education and consultation, as well as his virtual on-line support.

Please take a little time to peruse our bookstore or our Implementation & Support page to see if we can be of help with your specific situation.

Check out Bob's latest podcast: Transform Your Business with the Executives' Guide to Sales and Operations Planning

In this podcast with Natalia Hernandez-Prysziak, Bob Stahl explores Executive S&OP and how beneficial it can be for all industries. Bob has spent twelve years in the manufacturing industry and his company was awarded the Oliver Wight's Class A recognition for supply chain excellence. Since then, Bob has been an independent consultant to many of the world's leading corporations making improvements to their supply chains practices and introducing them to Executive Sales and Operations Planning (a process to help balance demand and supply).

Check out all of Bob's podcasts in the Podcast section under Free Wisdom.


Bob Stahl has traveled the world over working with companies big and small implementing Sales & Operations Planning. If you are interested in implementing or upgrading your Sales & Operations Planning process, have any questions about which books would be ideal for your situation, or have any other questions for Bob about his work with Sales & Operations Planning, please contact us and your questions will be answered as quickly as possible.


Join our newsletter mailing list!